Forget stadium seats, MESHMOB brings the sports craziness right to your sofa! No spilled drinks, just virtual cheers and unlimited popcorn refills!
Meshmob is a platform where users can enjoy any sport in the comfort of their own homes. In these times you can get the feel and heat of the stadium with this app.
Task
The MeshMob design project is to create an intuitive and visually appealing digital experience for the networking platform. The goal is to enable seamless navigation, foster collaboration, and empower professionals in the creative industry. Through user research, wireframing, and iterative testing, the design will focus on delivering a captivating UI and a user-centric UX. The ultimate aim is to provide a platform that facilitates meaningful connections and drives collaborative success.
Strategy

Design Sprints, Workshops

Design

Product Design, Prototyping

Production

Branding, Wireframes, Designs, Graphics, Videos

Platforms

iOS, Android, Desktop
Open Project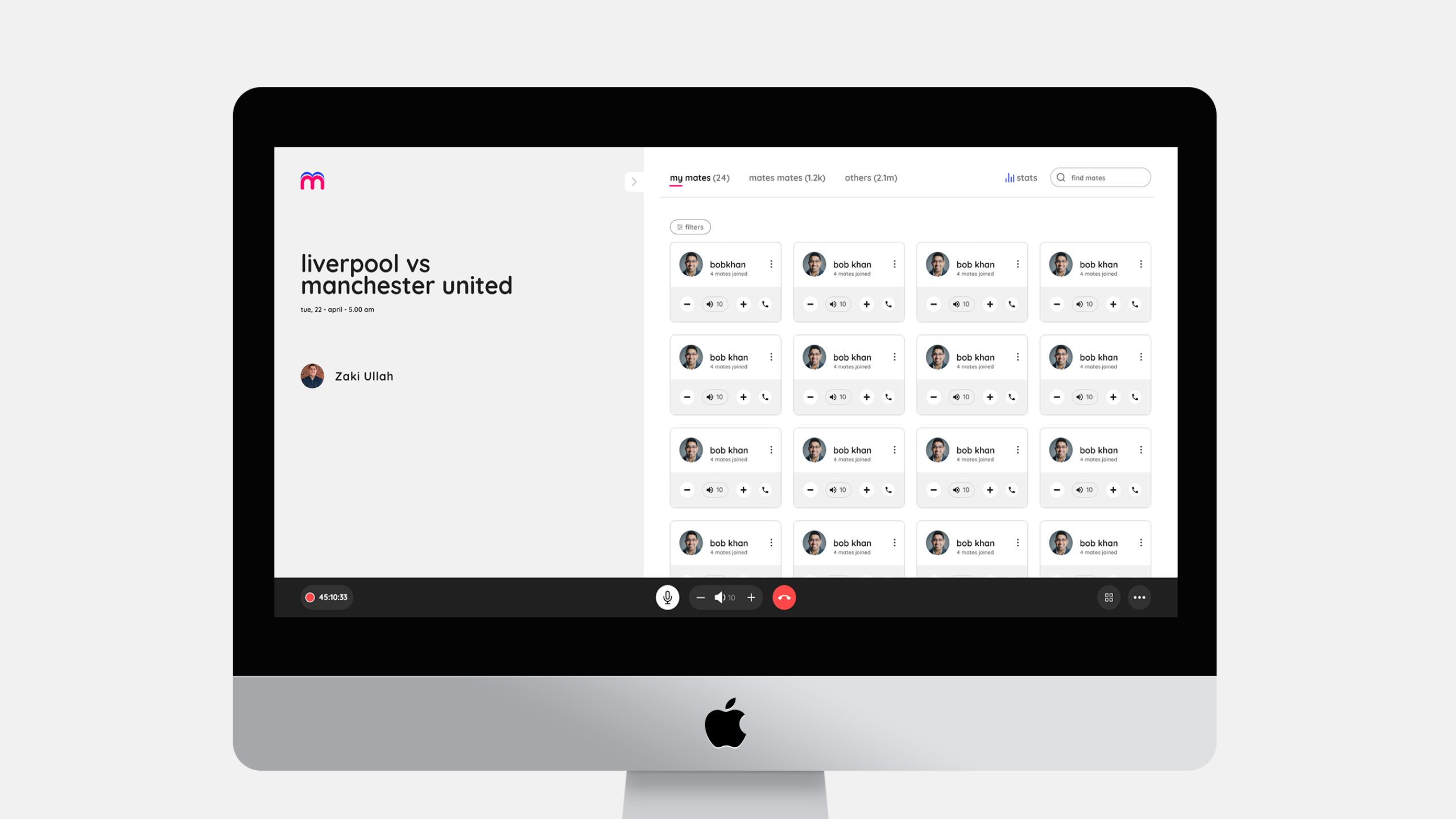 Live experiences, engaging interactivity,
real-time updates,
and uncompromising privacy.

Designing an app for social networking, sports events, and live events presents challenges in integrating multiple functionalities while maintaining a user-friendly interface. Providing real-time updates, seamless streaming, and interactive features requires robust technical infrastructure.
Personalizing content and addressing privacy concerns adds complexity. Overcoming these challenges demands collaboration, user testing, and a multidisciplinary approach to ensure a seamless and immersive experience for users.
⬤ 02. Experience
Power of design and ignite a captivating
user experience that seamlessly blends
innovation and visual dynamism.
We created a revolutionary social networking app for sports and live events, offering real-time updates, seamless streaming, and interactive features. Seeing it come to life and witnessing the excitement during events was rewarding.
Overcoming technical challenges and prioritizing privacy added to our sense of accomplishment. This project inspired us to keep pushing boundaries in future innovations.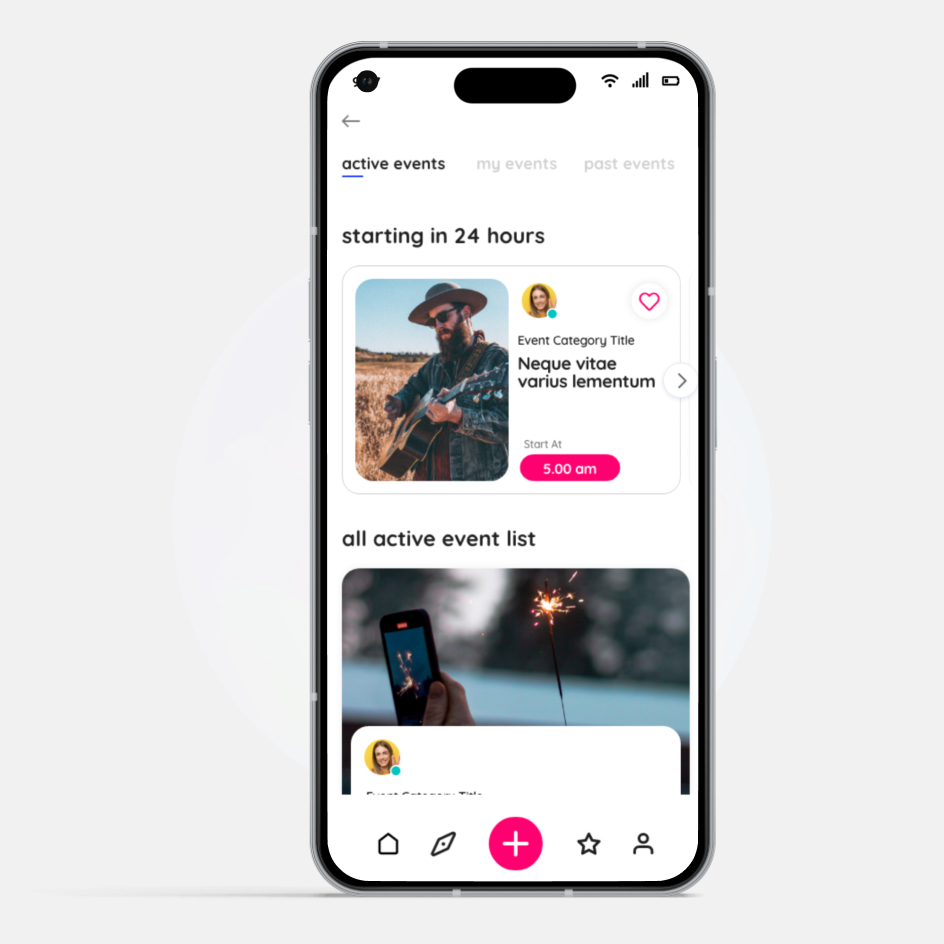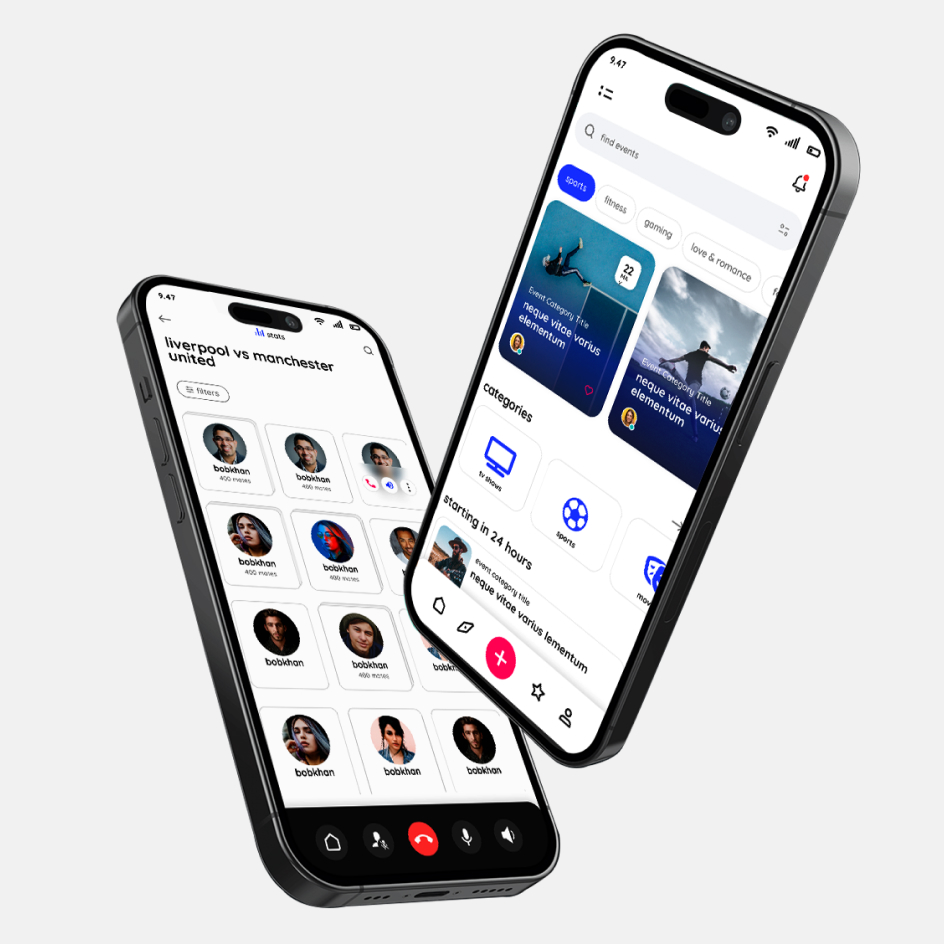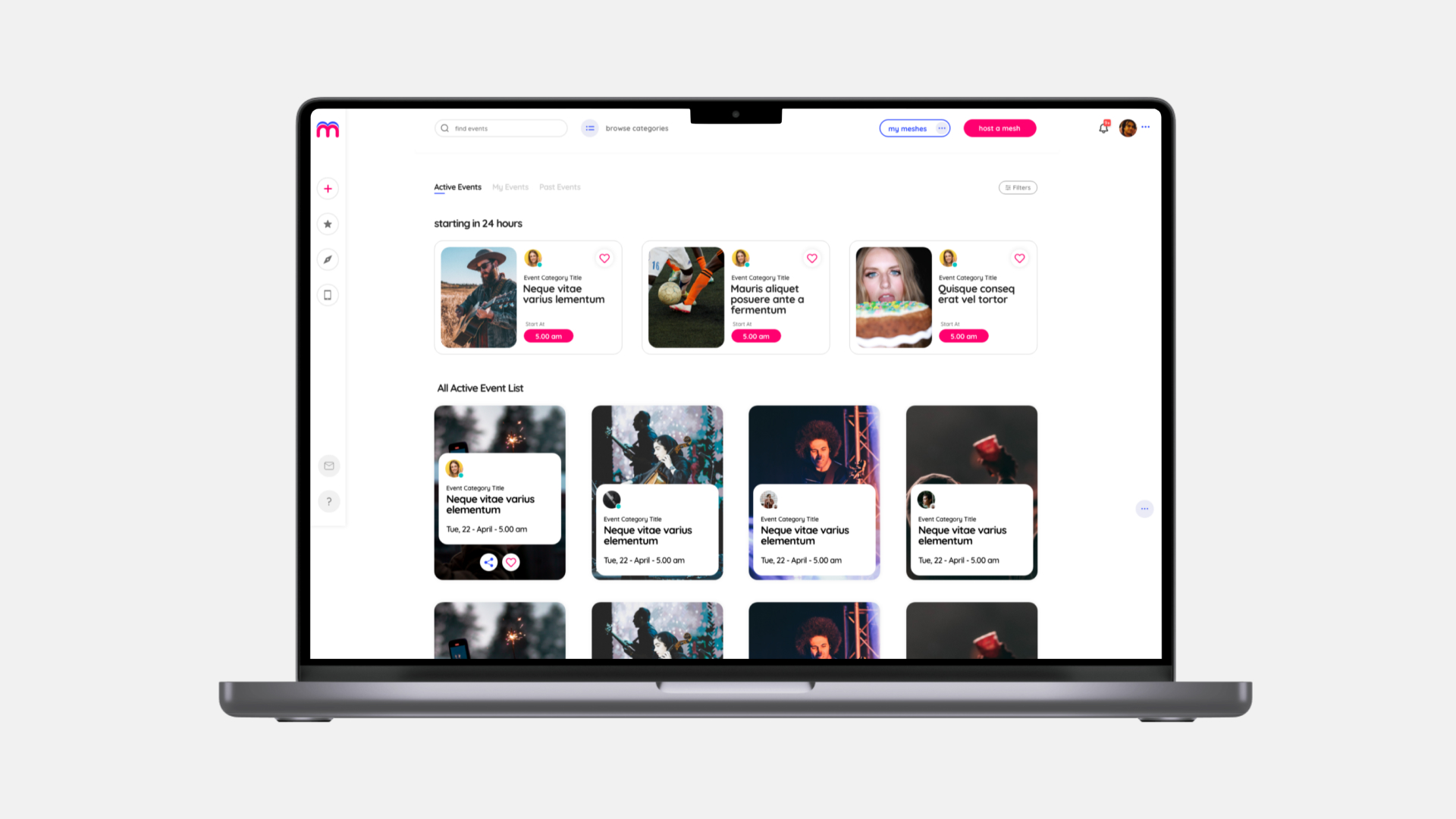 Primary

#2946FF

SCSS var

$color-Blue Orchid

◯

R 41
G 70
B 255
Secondary

#ff006f

SCSS var

$color-ArtyClick Crimson

◯

R 255
G 0
B 111
Secondary

#fffbea

SCSS var

$color-Buttery White

◯

R 255
G 251
B 234
Secondary

#161519

SCSS var

$color-Cinder

◯

R 22
G 21
B 25
Aa
Quicksand is a display sans serif with rounded terminals. The project was initiated by Andrew Paglinawan in 2008 using geometric shapes as a core foundation.
Usage
Headings & Paragraphs
ABCDEFGHIJKLMNOPQRSTUVWXYZabcdefghijklmnoopqrstuvwxyz 123456789
Weight
Bold/Medium/Regular
Heading 1
Heading 2
Heading 3
These fonts are licensed under the Open Font License. You can use them in your products & projects – print or digital, commercial or otherwise.
Sports and live events meet the power of social networking,
transforming the way you connect, engage,
and elevate your mobile experience.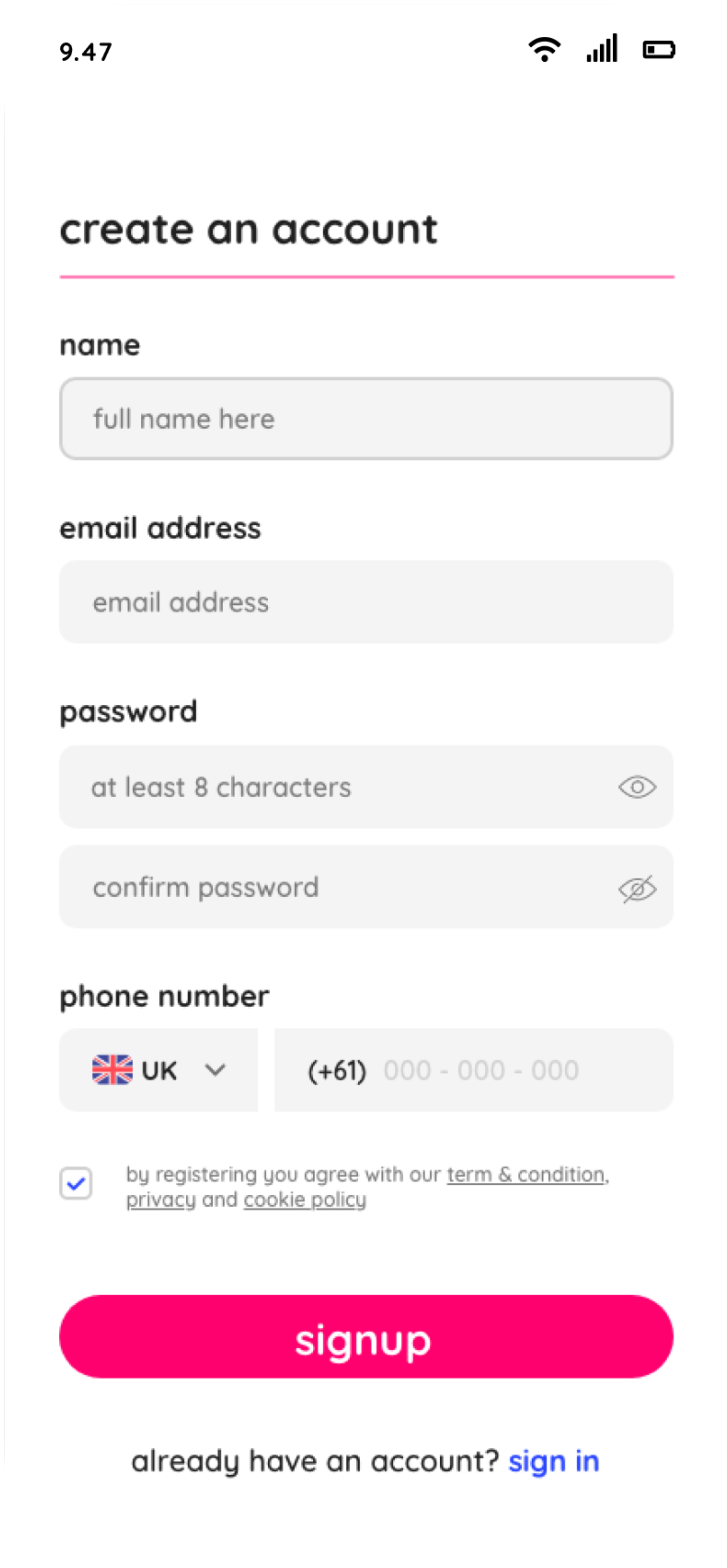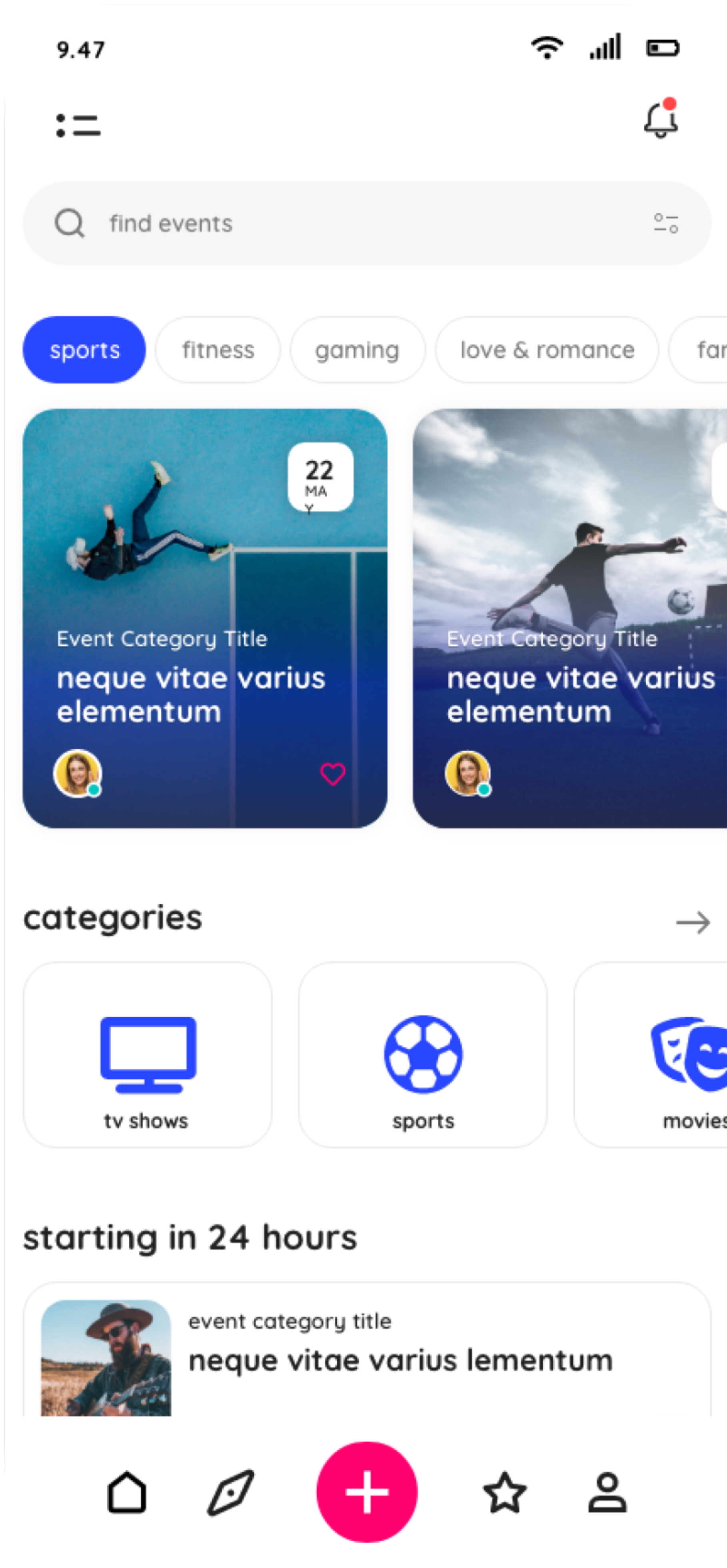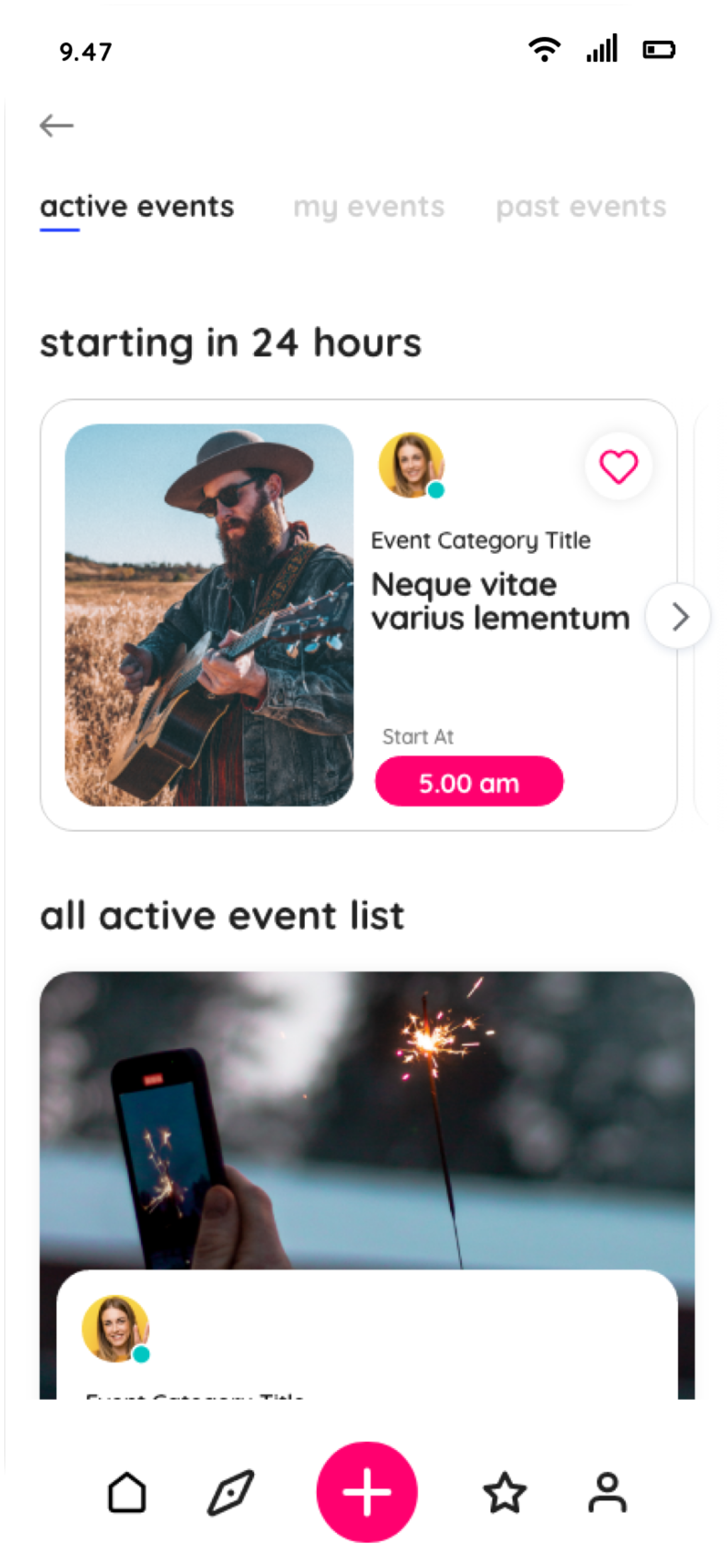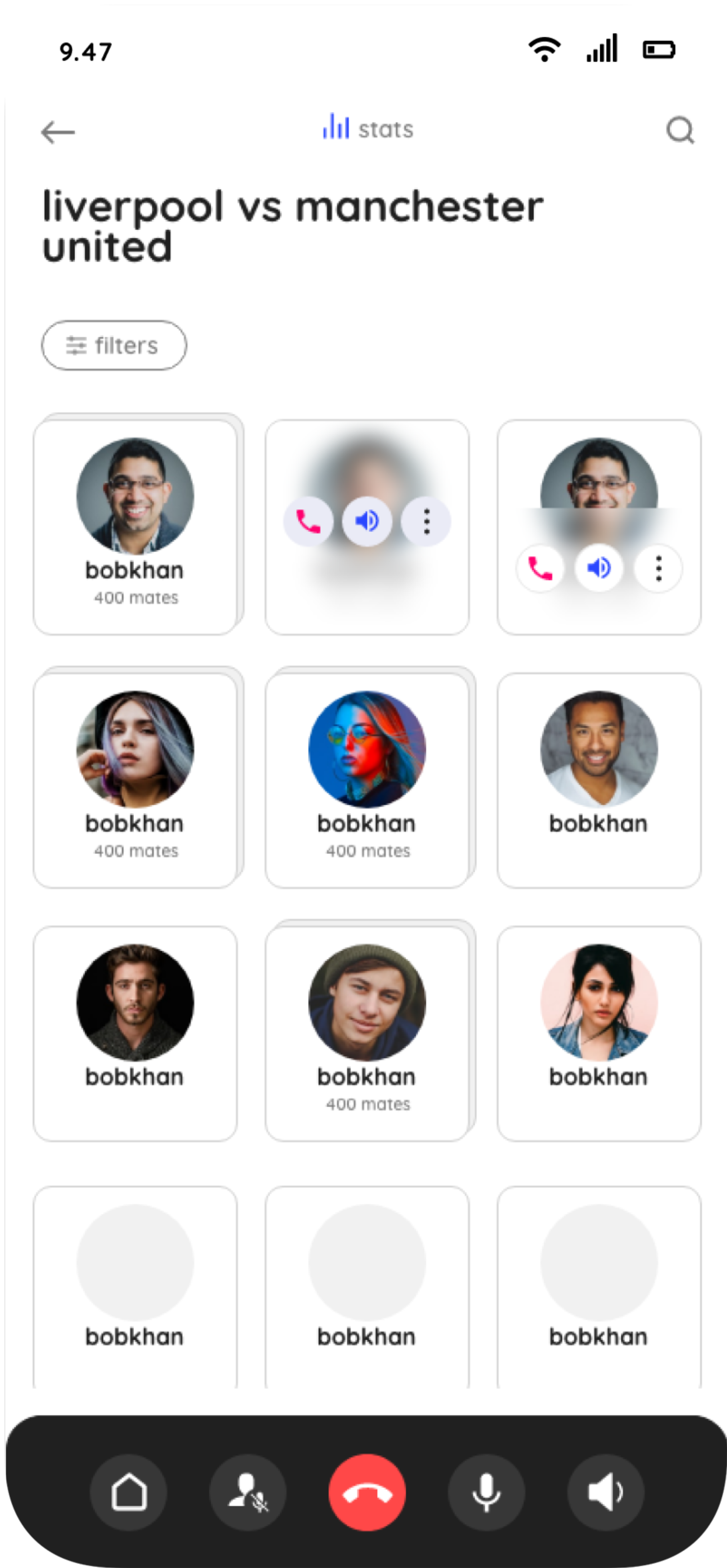 Stacey Grey
Brand Research
John Stamper
Project Manager
Colin Mondero
Account Manager
Stephen Miller
Creative Director
Sarah Rickson
Brand Strategy
Melissa Macaya
Graphic Design
Mark Caldwell
UI/UX Desing
Awards & Honors
The awards won
by our project.
UI/UX Design
"We have now worked with Wajiha and the team for a number of years on our website. We have been delighted with the results. We have found the team to be really creative and really responsive, taking on board our feedback and working with us to help get the best results possible for our website."
E-commerce Development
"Amazing job. I highly recommend Conceptbeans for all your UX/UI needs. They are well organized and put a true professional look on my website. Wajiha was easy to communicate with and was very adjustable to my website needs/wants. Thanks again."
Content Creation & Marketing
"Wonderful experience working with them, highly professional and committed to on time deliver, was not expecting to get it done within short time. Highly Recommend 10/10"
Corporate Branding
"Fantastic to work with them. I gave a brief with a lot of information which they were able to pull apart and make a logo that epitomised our programs. I loved seeing their work - it was amazing to be able to monitor the progress of PM thoughts being planned out on paper so to speak when seeing her workbook 🙂 Would definitely recommend and will use again. Thank You."