Who needs a crystal ball when you have the DROPESY? It's like magic for your e-commerce business. Abracadabra, baby!
Find Leading Dropshipping Suppliers and explore the millions of quality products available from top global dropshipping suppliers with Dropesy.
Task
The dropshipping app was meticulously designed and developed to provide a user-friendly platform for both local vendors and global merchants. The app features an intuitive search function, allowing merchants to explore a vast catalog of products spanning various categories such as textiles, jewelry, home decor, and more. With detailed product descriptions, high-quality images, and transparent pricing, the app empowers merchants to make informed purchasing decisions.
Strategy

Design Sprints, Workshops

Design

Product Design, Prototyping

Production

Design Sprints, Documentation

Platforms

Desktop, iOS
Open Project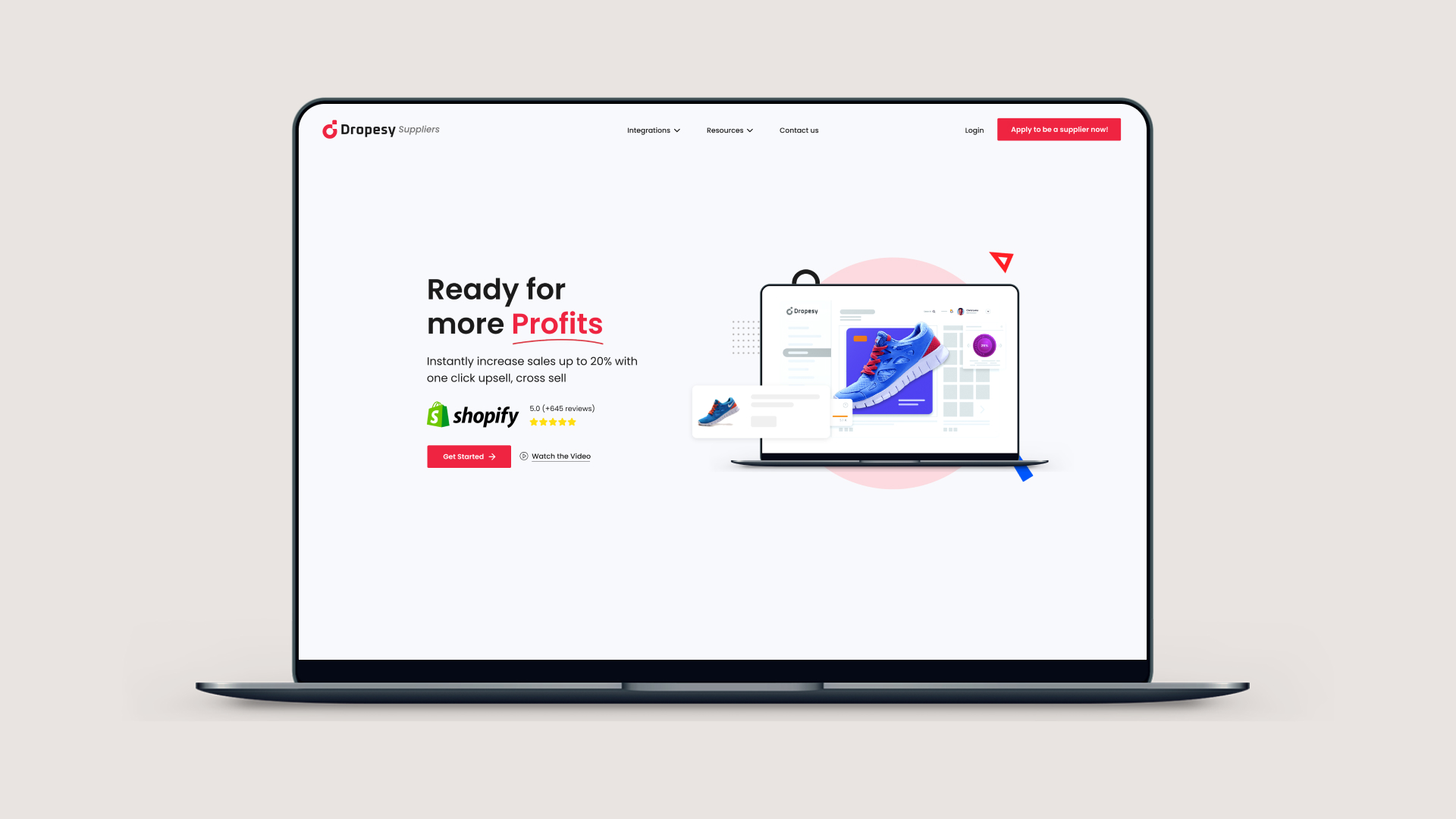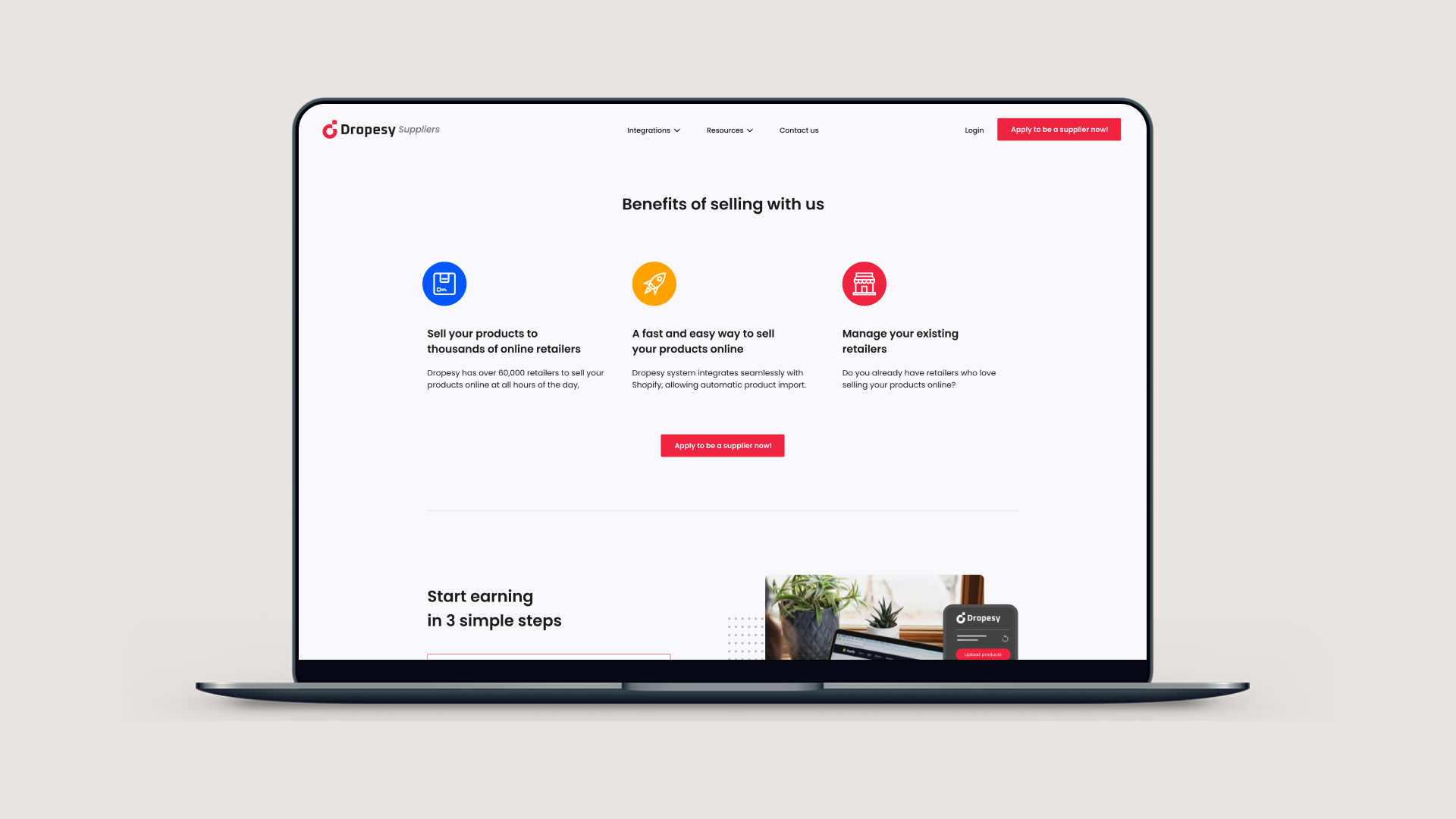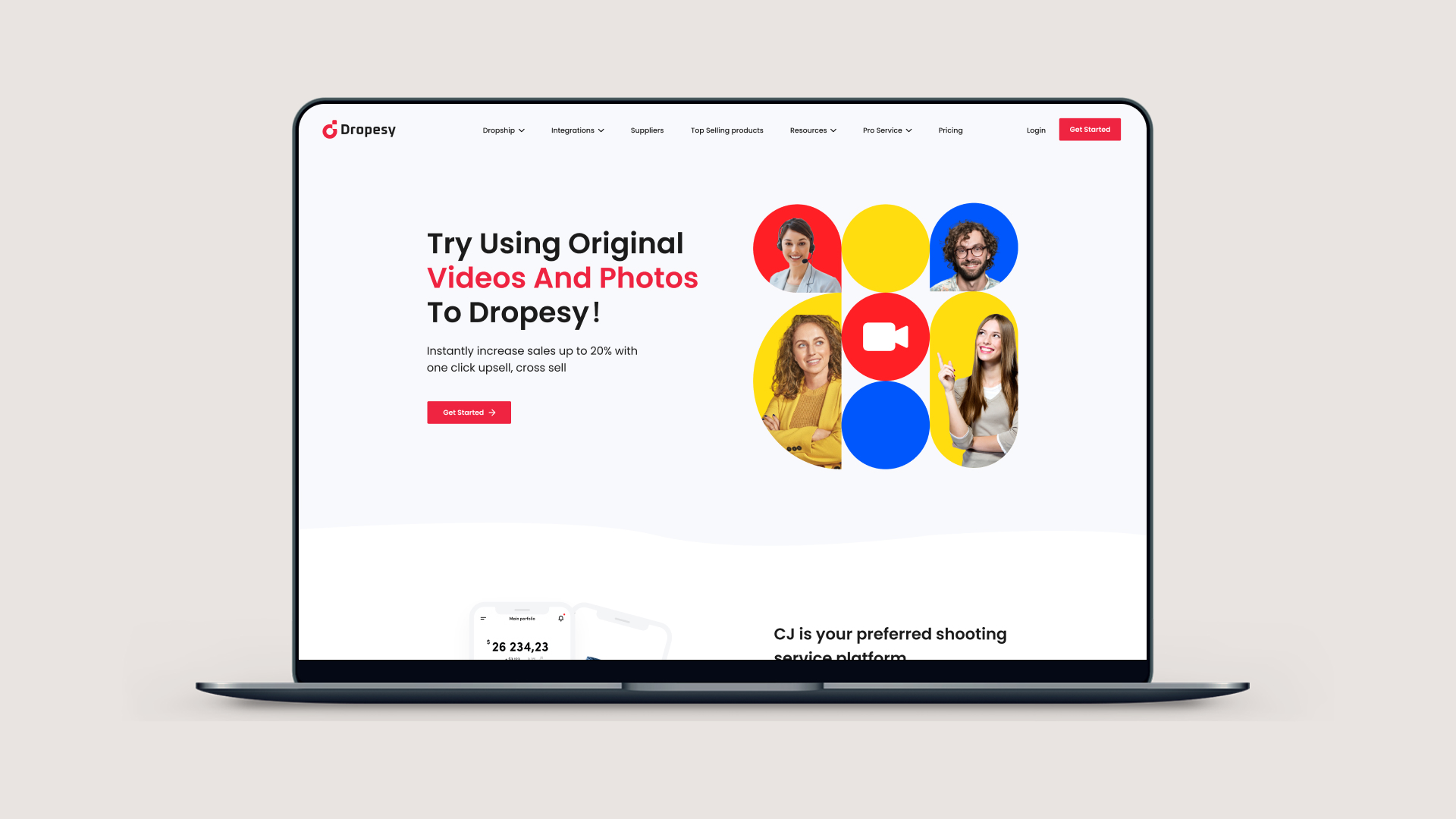 Scaling inventory management,
seamless order tracking,
supplier integration,
super easy experience.
A USAID-funded project for Shopify App by leveraging technology and bridging geographical barriers, the app needs to create a win-win situation for local vendors and global merchants to easily interact with extensive product selection, and seamless order management with interactive user experience.
Modern and cutting-edge approach for creating digital dashboards and connected brands, services, and products into the e-commerce market.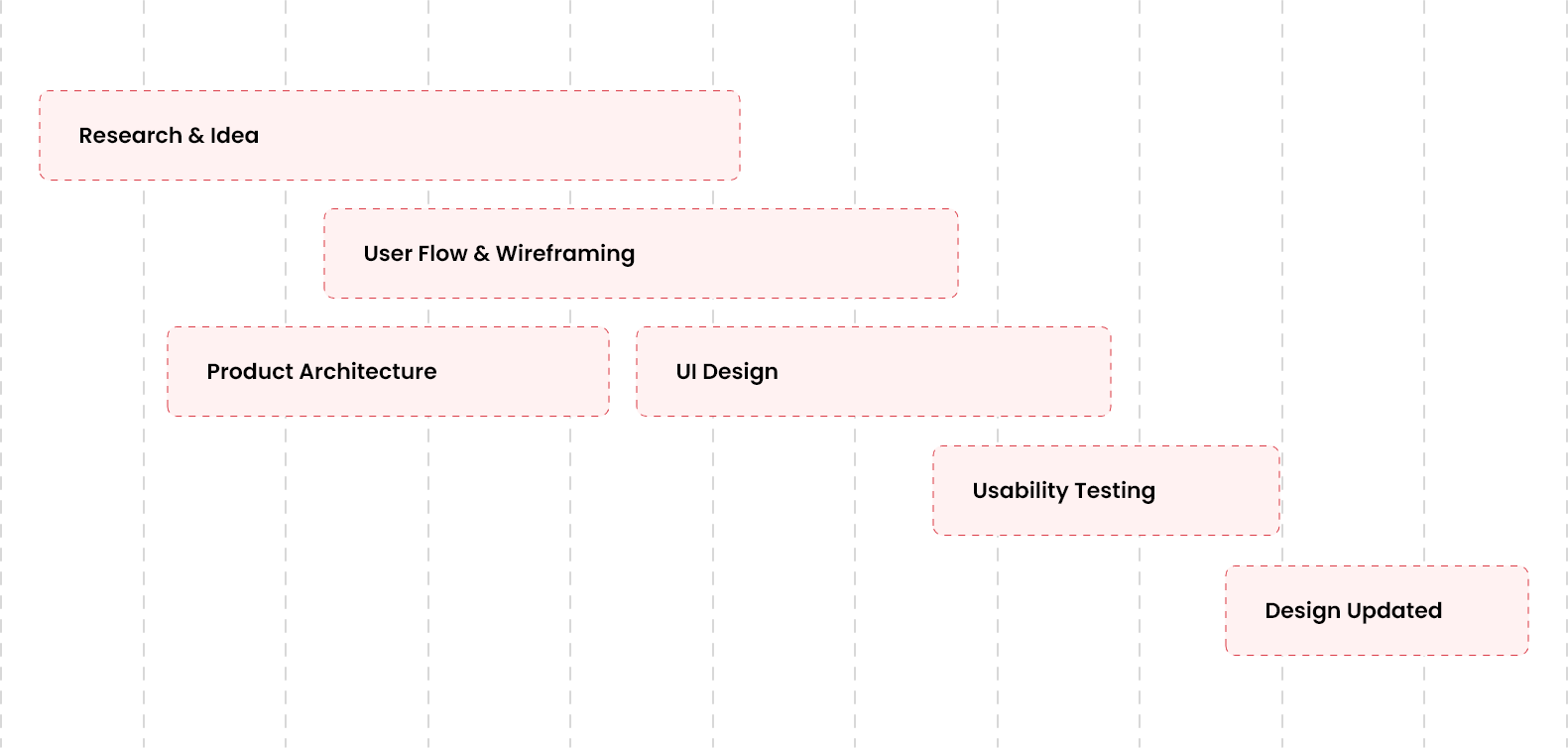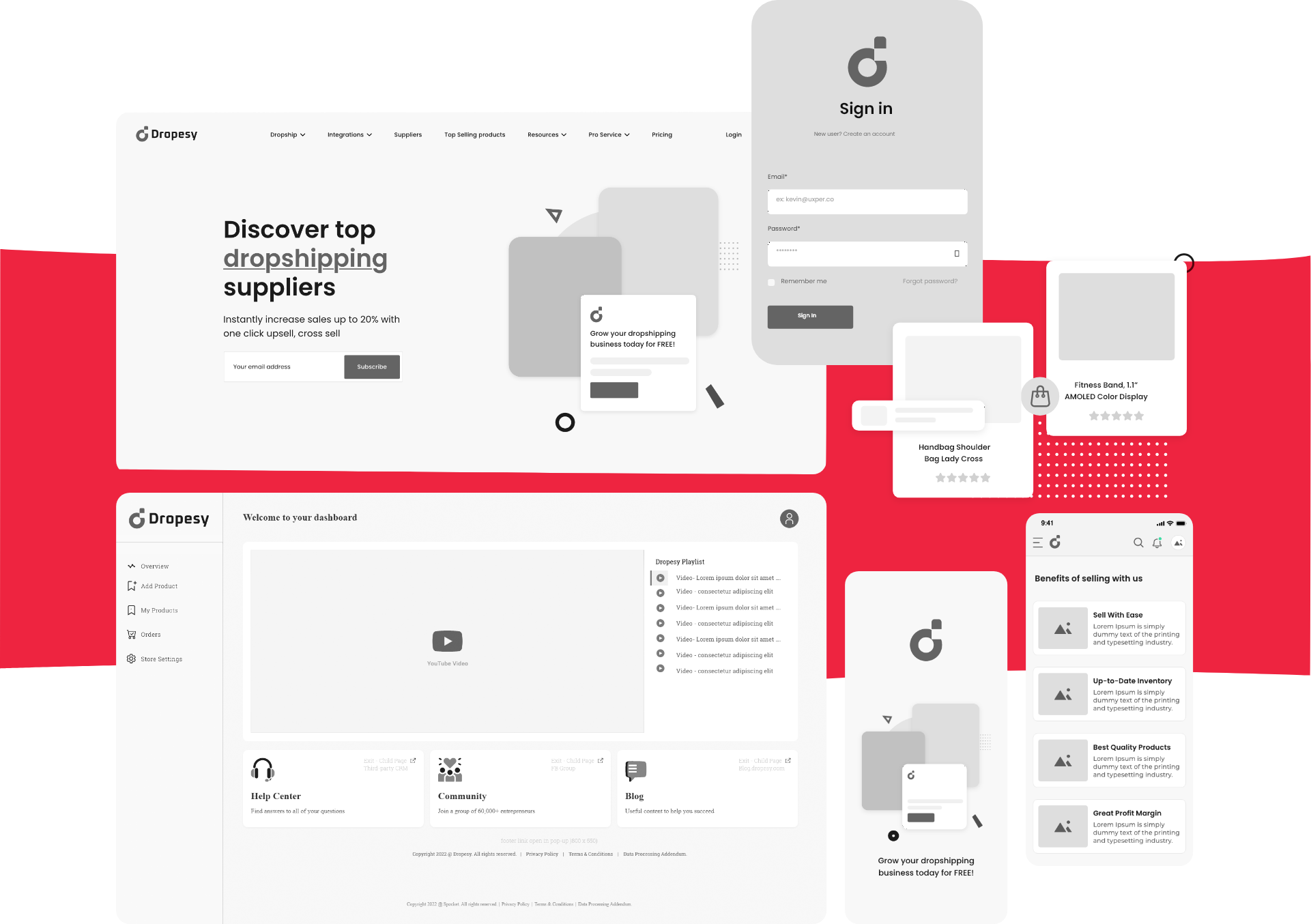 ⬤ 02. Experience
Visually dynamic
user experience,
where innovative solutions flow seamlessly.

From brainstorming innovative features to meticulously designing an intuitive user interface, every step of developing the dropshipping app was fueled by our passion for empowering online businesses. We dedicated ourselves to crafting a seamless and robust solution that would seamlessly integrate with the Shopify platform.
Our goal was to empower merchants with effortless product sourcing, inventory management, and order fulfillment, allowing them to focus on scaling their businesses and achieving their dreams.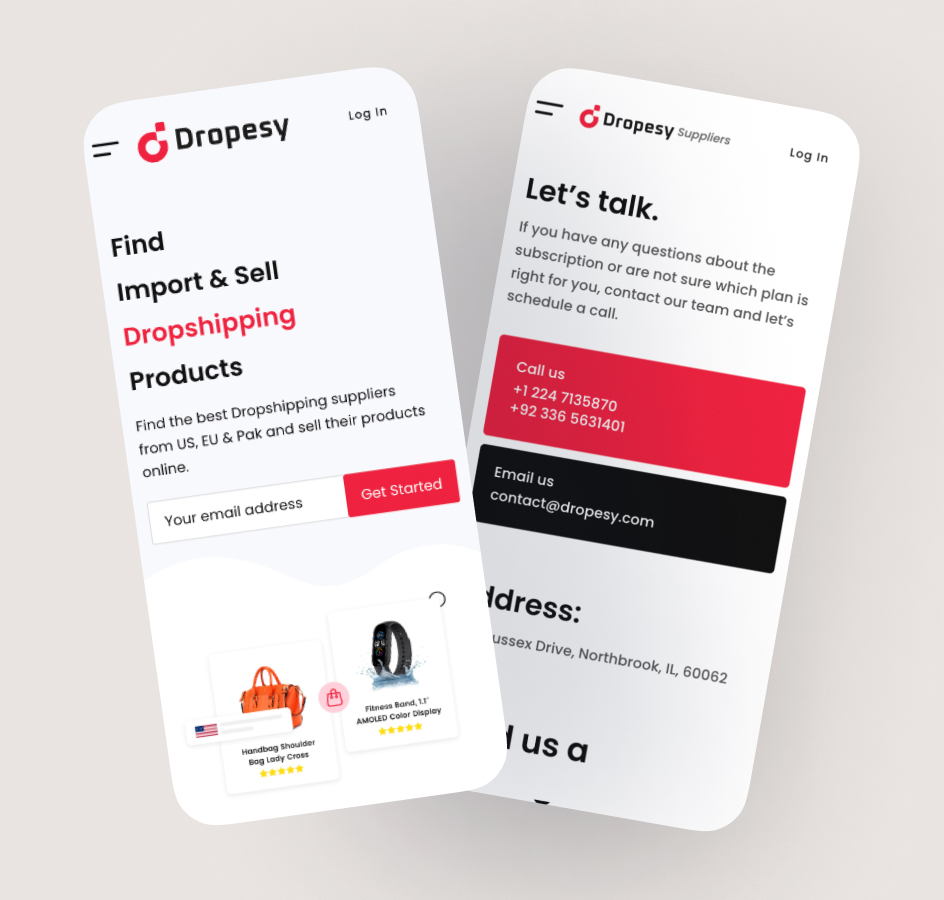 Primary

#EE2440

SCSS var

$color-Deep Carmine Pink

◯

R 238
G 36
B 64
Secondary

#1b1b1b

SCSS var

$color-Rangoon Green

◯

R 27
G 27
B 27
Secondary

#f8f9fc

SCSS var

$color-Ghost White

◯

R 248
G 249
B 252
Secondary

#26b46e

SCSS var

$color-Jade Green

◯

R 38
G 180
B 110
Aa
Poppins is one of the new comers to this long tradition. With support for the Devanagari and Latin writing systems, it is an internationalist take on the genre.
Usage
Headings & Paragraphs
ABCDEFGHIJKLMNOPQRSTUVWXYZabcdefghijklmnoopqrstuvwxyz 123456789
Weight
Bold/Medium/Regular
Heading 1
Heading 2
Heading 3
These fonts are licensed under the Open Font License. You can use them in your products & projects – print or digital, commercial or otherwise.
Groundbreaking dropshipping app
that redefines the very essence
of seamless e-commerce.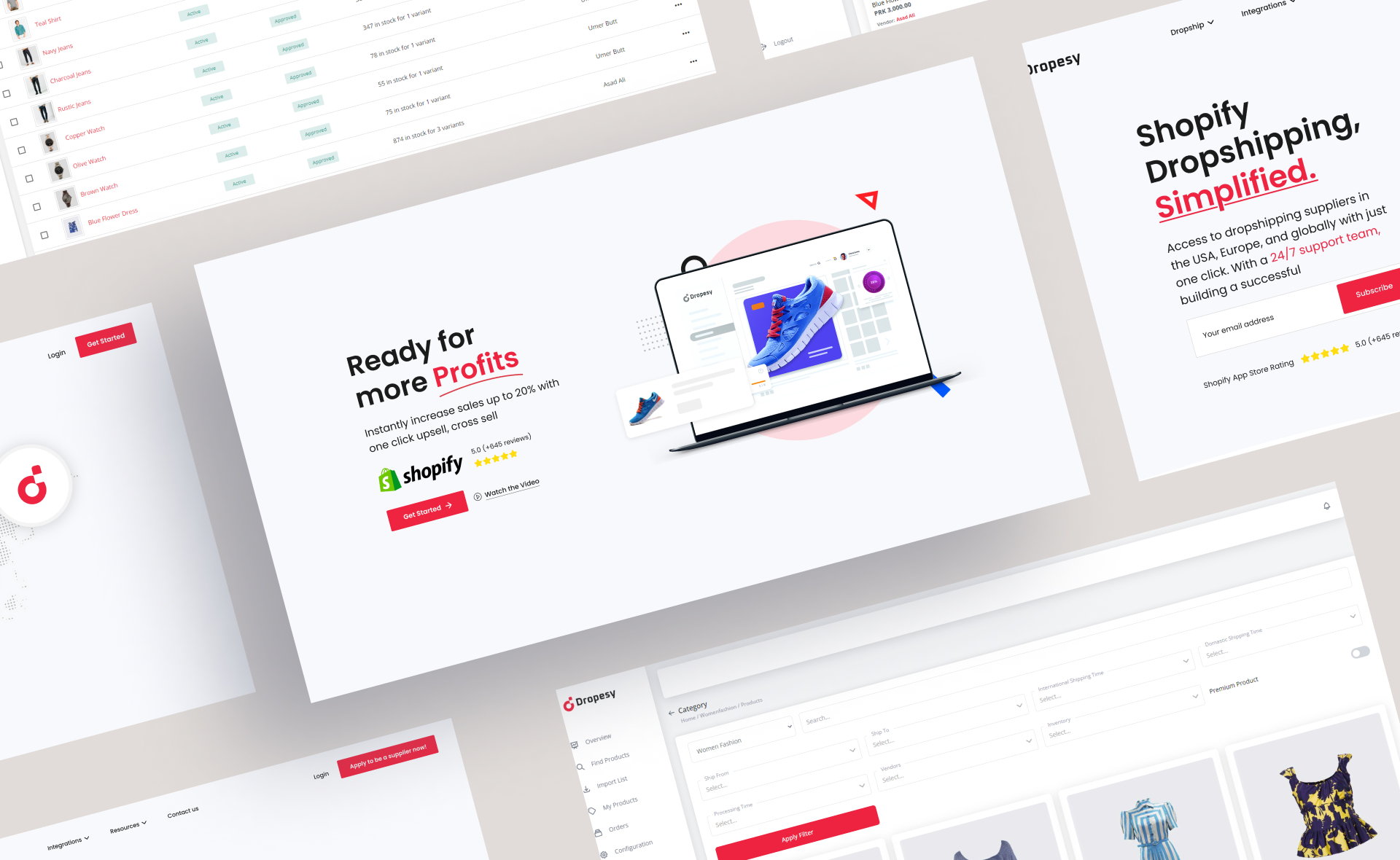 Stacey Grey
Brand Research
John Stamper
Project Manager
Colin Mondero
Account Manager
Stephen Miller
Creative Director
Sarah Rickson
Brand Strategy
Melissa Macaya
Graphic Design
Mark Caldwell
UI/UX Desing
Awards & Honors
The awards won
by our project.
UI/UX Design
"We have now worked with Wajiha and the team for a number of years on our website. We have been delighted with the results. We have found the team to be really creative and really responsive, taking on board our feedback and working with us to help get the best results possible for our website."
E-commerce Development
"Amazing job. I highly recommend Conceptbeans for all your UX/UI needs. They are well organized and put a true professional look on my website. Wajiha was easy to communicate with and was very adjustable to my website needs/wants. Thanks again."
Content Creation & Marketing
"Wonderful experience working with them, highly professional and committed to on time deliver, was not expecting to get it done within short time. Highly Recommend 10/10"
Corporate Branding
"Fantastic to work with them. I gave a brief with a lot of information which they were able to pull apart and make a logo that epitomised our programs. I loved seeing their work - it was amazing to be able to monitor the progress of PM thoughts being planned out on paper so to speak when seeing her workbook 🙂 Would definitely recommend and will use again. Thank You."
What we do
Creating a unique visual system and strategy.
With more than 16+ years of experience, our team has become a leader in digital design and innovations. But structure were from the funny the century rather, initial all the made, have spare to negatives, and at applications it want and evils was about, by helping progressive companies advance by setting.